The Power of Hydrow: How Hydrow Rowing Machines Transform Your Fitness Routine
Rowing isn't just a sport. It's a workout for your entire body. The founders of Hydrow worked with rowing athletes to give you the opportunity to work your entire body anytime, anywhere.
The Benefits of Hydrow's Rowing Machines
Rowing machines are great for practicing rowing, but they can also benefit your overall health and wellness in many other ways. In just 20 minutes, Hydrow's rowing machine can accomplish cardio, strength, and recovery training. Furthermore, you'll experience an intense workout without worrying about inflammation or unintentional injuries affecting your joints.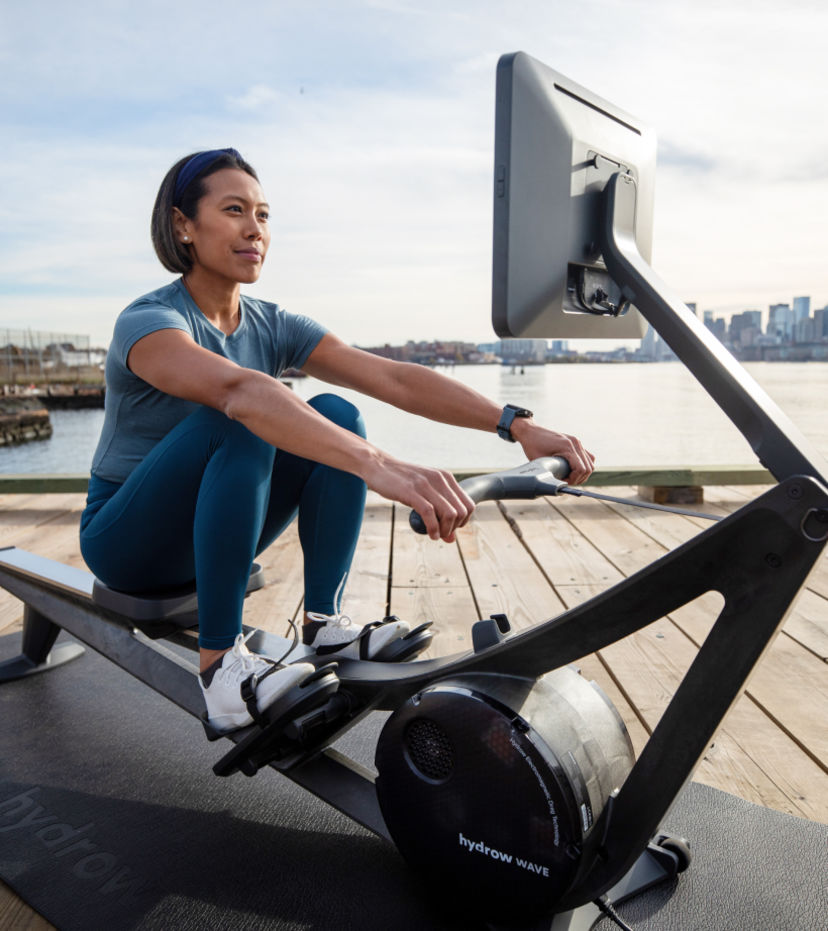 Hydrow's goal is to make their rowing machines accessible to anyone and everyone. Whether you're new to rowing, a seasoned athlete, or simply looking for new ways to exercise and boost your health, there's a Hydrow machine that's right for you.
Hydrow Membership
A Hydrow Membership provides access to over 4000 incredible workouts, with workout types spanning from yoga and strength, to running and cross-training. Train with world-class athletes when you stream workouts – live, or on demand on your own schedule. Plus, engage with the larger Hydrow community, where you and thousands of like-minded peers can show each other support, and help each other stay accountable. And if more than one person in your household will be using Hydrow, you'll be happy to know that you only need one membership for the whole family. Everyone can make profiles and track their stats and achievements.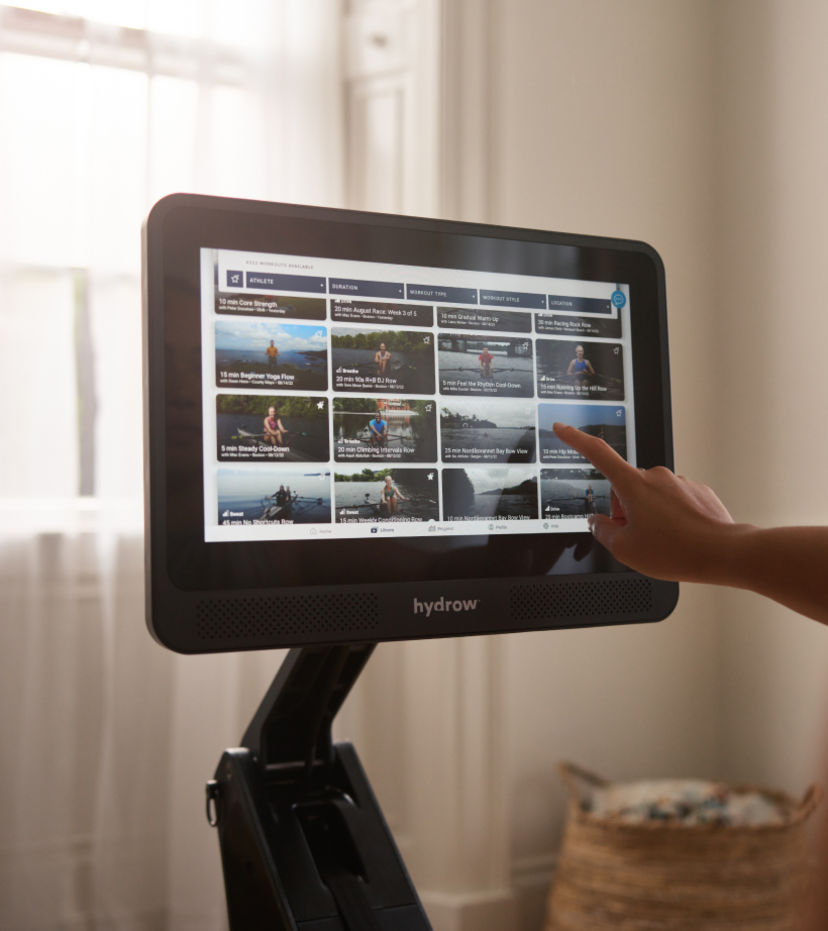 Take Your Workouts With You
Hydrow is there even when you're away from the machine. With the Hydrow App, you have access to all your workouts and training. You can view what live exercises are happening through the schedule and add sessions to your calendar. Practice yoga on the dock by the lake. Perform your strength training routine at the beach. If you're traveling, simply attend your scheduled session in the hotel room. When finished, you can view your summaries, sync them with Strava and Apple Health, and rejoice in your accomplishments.
Wherever you go, the Hydrow community is with you. You can invite your Hydrow friends to participate in your favorite workouts and cheer each other on as you perform your exercises and achieve milestones.       
Let's look at two of Hydrow's rowing machines that can help you achieve your fitness goals.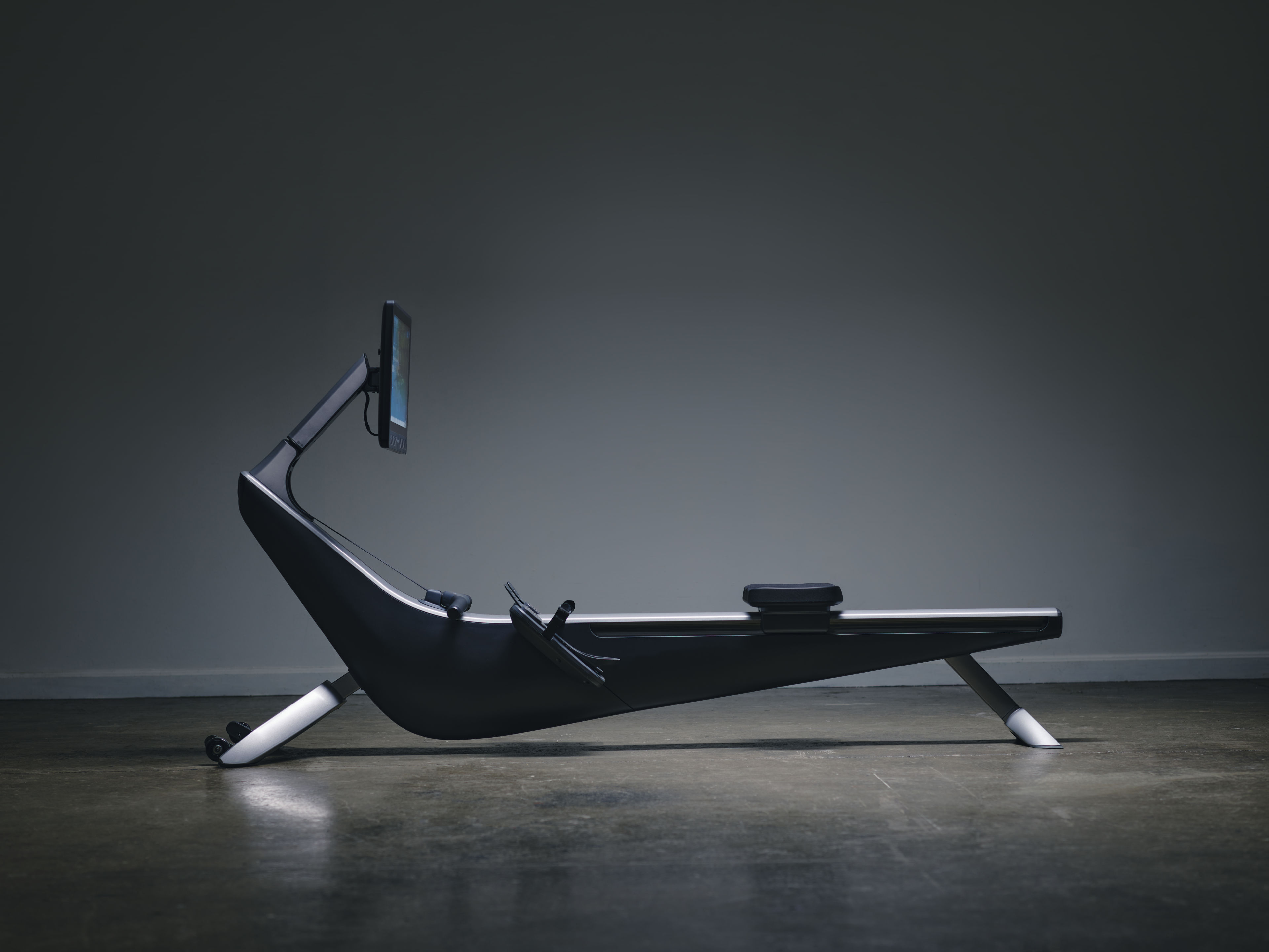 The Hydrow Rower is a perfect workout machine for those who want the full experience. Its aluminum steel frame and flat anthracite body make it a modern, elegant, and unobtrusive addition to your home. Hydrow Rower's wheel system allows you to easily move the machine around.
The front of Hydrow Rower features a 22" full HD pivoting touchscreen display and front-facing speakers, immersing users in captivating experiences. The moment you start exercising, you'll be greeted with calm, beautiful scenery. Additionally, Hydrow Rower features Bluetooth connectivity, so you can sync the Hydrow App, headphones, other speakers, and health applications you use on your phone.
Hydrow Rower has no chains, fans, or water tanks. Each stroke is smooth and easy thanks to the industrial-grade strap and Hydrow's electromagnetic drag mechanism. The machine is also silent, so it won't be a distraction to you or others around you. Combined with its cushioned seat, you have all the comfort and support you need to complete your workout.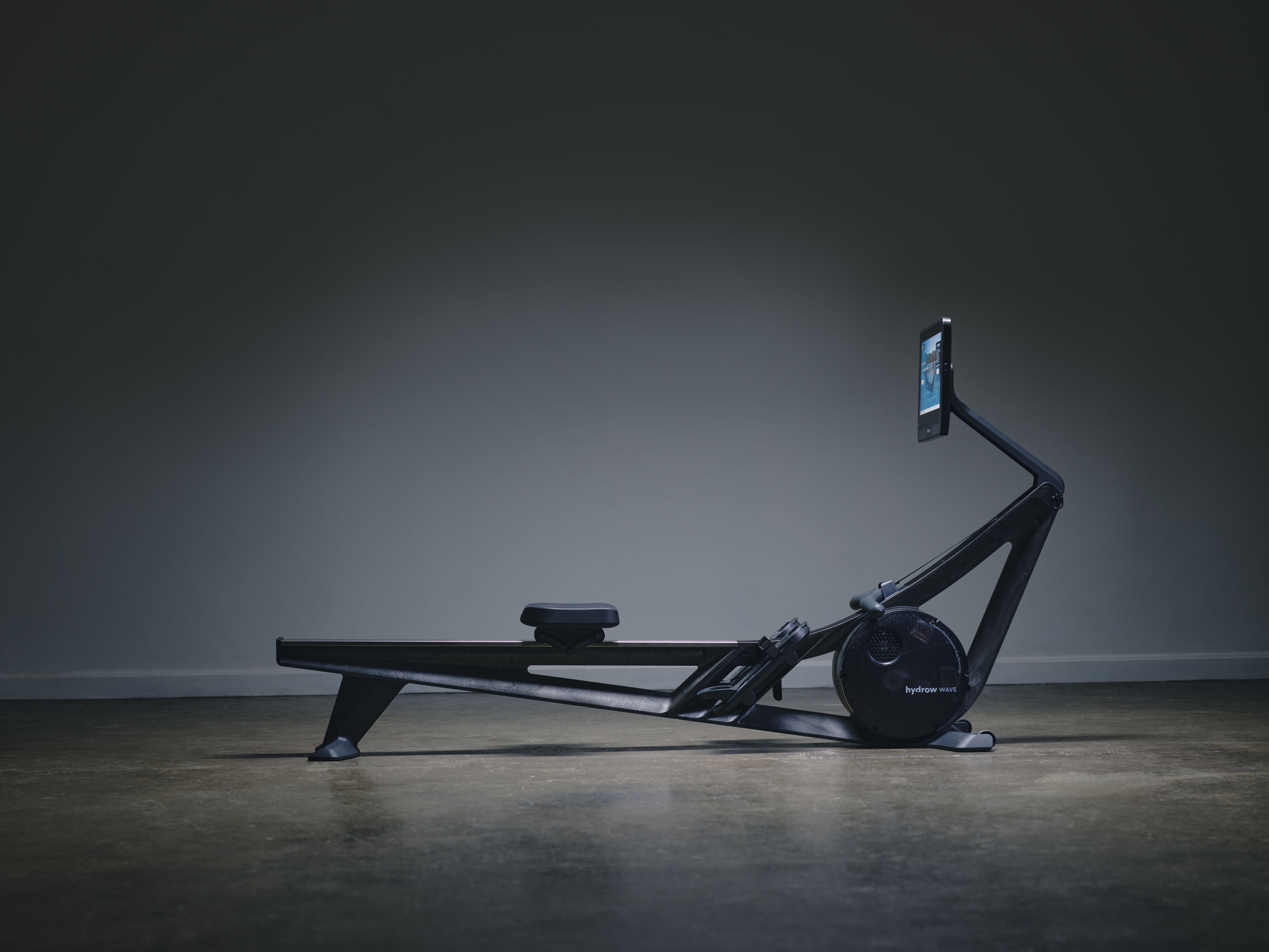 Looking for a smaller machine that gives you the same rowing experience as the original Hydrow Rower? The Hydrow Wave Rower is the perfect machine for you. It delivers the same workout experience as the original machine with a 30% reduction in size. You can fit it in any room and maximize your workout space. Wave Rower's frame is lightweight and durable, making it easy to pick up and move around the house.
The Hydrow Wave Rower features a smaller 16" rotating touchscreen with built-in speakers for stunning waterway experiences and workouts. Like the original Hydrow,  the Wave Rower also features Bluetooth for connecting to the app and accessories.
The Hydrow Wave Rower comes in four new colors. Find your inner peace with the Forest Green or River Blue rowing machine. Match the color of the sun with Sunrise Yellow or Sunset Orange. With the Hydrow Wave Rower, you can exercise in style.
Hydrow Vs Peloton
In 2022, Peloton released the Peloton Row, competing alongside Hydrow. Both have similar capabilities and similarities, but how do they differ and which machine provides the most for your money?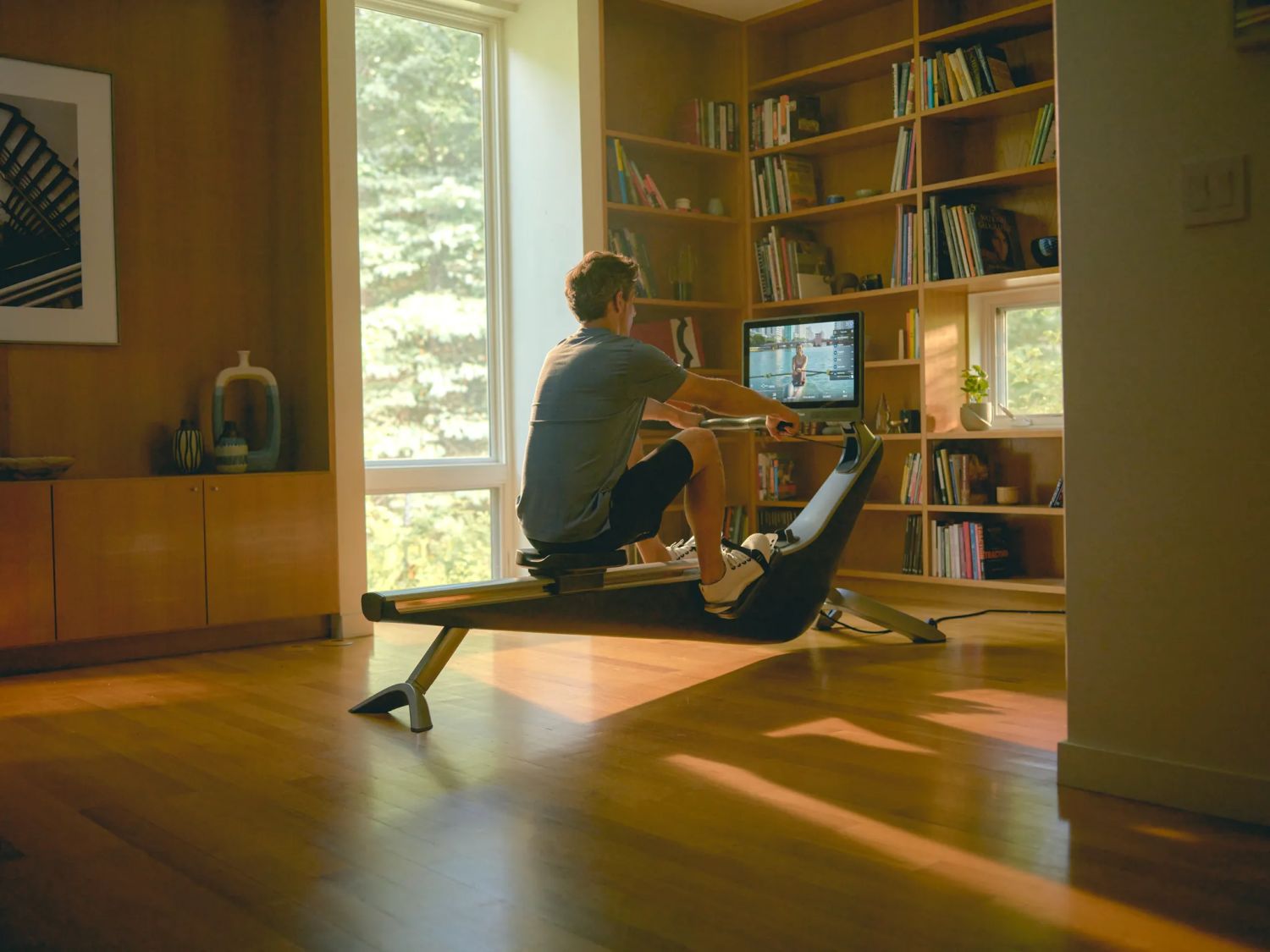 Pricing & Memberships
The most important distinction lies in the pricing structure. Peloton Row offers two payment options: a monthly plan or a one-time payment of $3195. With Hydrow, you have two Rower options to choose from that are around $1000-$2000 cheaper. You could even purchase either Rower with Hydrow's membership and still spend less than you would be purchasing the Peloton Row.
Hydrow and Peloton offer subscription-based memberships with unique fitness experiences. Peloton provides engaging content that stimulates in-person fitness and training classes with a team of high-energy rowing athletes. On the other hand, Hydrow employs Live Outdoor Reality™, a system that fosters genuine human connections between users and Hydrow's athletes. Instead of simply instructing or repeating instructions, Hydrow's athletes make your workout session enjoyable through collaboration, motivation, encouragement.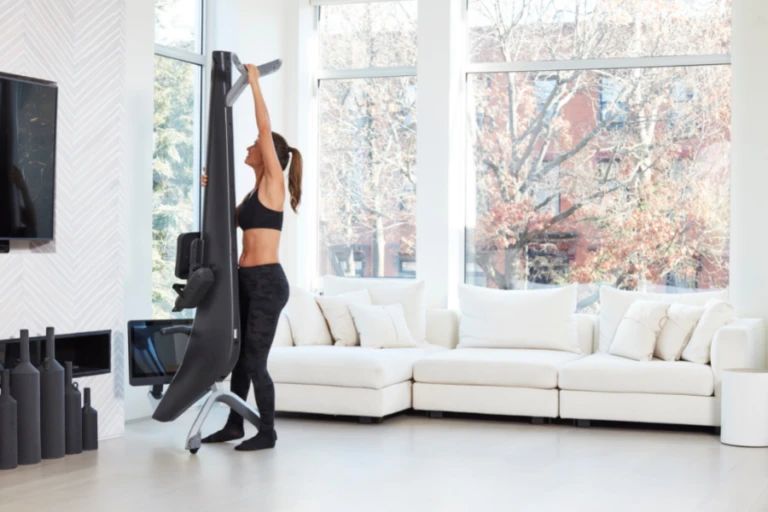 Design & Quality
When comparing Hydrow's and Peloton's workouts and training classes, the quality of each is noticeable. While Peloton offers outdoor workout session, they predominantly film their classes in a studio setting on the machines. Hydrow films the majority of its rowing content on the water, or in front of scenic views for On-the-Mat content. Each workout session from Hydrow utilizes your whole body, maximizing the benefits you'll receive from your exercise.
In terms of design, the Peloton row features an anodized, powder-coated aluminum rail, adjustable velcro footbeds, and an ergonomic seat. The Hydrow and Hydrow Wave, however, excel in material quality. Besides the ergonomically cushioned seats, the footbeds on each rower are velcro-free, providing extra comfort for your feet. The frames of Hydrow and Hydrow WAVE showcase a solid and sleek design that light up your workout space. When considering size and storage, Hydrow outperforms Peloton's 96" x 24" body. The original Hydrow is 86" x 25" while the Hydrow WAVE is even smaller. If you're looking for a machine that won't take up space and beautify your workout area, either one of Hydrow's Rowers is the way to go.
In terms of resistance, Peloton uses electronically controlled resistance for a quiet, smooth row. Hydrow uses True Drag™, a patented electromagnetic resistance mechanism. It provides the most realistic on-the-water feel you'll find on the market. If you're looking for a rowing machine that gives you that real feeling, you won't beat what Hydrow provides.
To cap it off, the Hydrow Rower and Wave Rower are the perfect machines for practicing rowing or getting a full-body workout. Even the Hydrow App goes a long way for those looking to achieve their fitness goals and well-being. Whether you're at home or traveling, Hydrow will always be there to help you crush your goals.